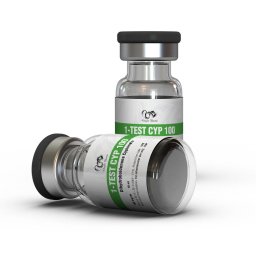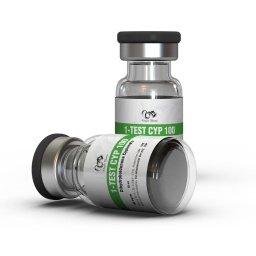 Dragon Pharma
1-Test Cyp 100
Manufacturer: Dragon Pharma, Europe
Substance: Dihydroboldenone Cypionate
Pack: 10 ml vial (100 mg/ml)
1-Test Cyp 100 Detailed
Buy 1-Test Cyp 100 by Dragon Pharma from Domestic-Steroids.com
1-Test Cyp 100 from Dragon Pharm is an injectable anabolic/androgenic with active substance Dihydroboldenone Cypionate used for lean muscles gains.
This product will not aromatize so user may not worry about any estrogen related side effects like gynecomastia or water retention.
1-Test Cyp Steroid Cycle
Typical 1-Test cyp steroid cycle with PCT will look like this:
WEEKS
1-5 Anavar @50mg/day
1-10 1-Test Cyp 100 @1ml/week
PCT with Clomid will be started 10 days after last injection.
PCT WITH CLOMID
==============================
Day 1 – Clomid 100mg
Day 2 - Clomid 100mg
Following 20 days – Clomid 50mg
*If needed you can take it for 5-7 days more at 25mg/day dosage.
TABS are taken with food.
==============================
How much to wait before I start next steroid cycle?
In most cases 4 months is enough however best thing to do would be to have blood work done and check if hormonal balance is back.
If you have any additional questions on this product please use next link to contact us: https://www.domestic-steroids.com/contact
Feel free to add your review for this product. Ask or help others with your knowledge.
1-Test Cyp 100 Reviews
Please log in to write 1-Test Cyp 100 review.