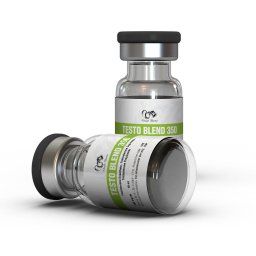 Dragon Pharma
Testo Blend 350
Manufacturer: Dragon Pharma, Europe
Substance:
Testosterone Enanthate 200mg/ml
Testosterone Cypionate 100mg/ml
Testosterone Propionate 50mg/ml
Pack: 10 ml vial (350 mg/ml)
Testo Blend 350 Detailed
Buy Testo Blend 350 by Dragon Pharma from Domestic-Steroids.com
Domestic-Steroids.com have only original Dragon Pharma products, purchase it from USA Domestic Store. Buy Testo Blend 350 with active substance Testosterone Enanthate, Testosterone Cypionate, Testosterone Propionate.
Testo Blend 350 Reviews
Please log in to write Testo Blend 350 review.