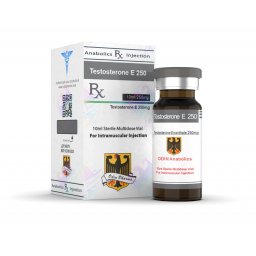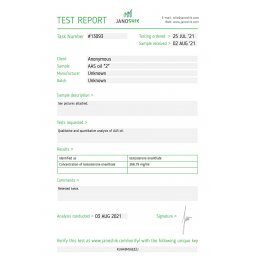 Odin Pharma
Testosterone E 250
Brand: Odin Pharma
Ingredient: Testosterone Enanthate
Unit/Pack: 10 ml vial (250 mg/ml)
Testosterone E 250 Detailed
Legit Testosterone E 250 by Odin Pharma | Odin Pharma Testosterone Enanthate for Sale

WHAT IS THIS?
Testosterone Enanthate is anabolic androgenic injectable steroid which contains main male hormone Testosterone. It is used by bodybuilders to increase strength and muscles growth as well as energy during workout and faster recovery process.
In normal life it may be used in TRT for older men in order to keep up with normal life activities like sex, energy and mood etc.
DOSAGE
Bodybuilders use it at 1-2ml/week for 10-12 weeks cycles;
In TRT it is used in lower dosages and doctor will decide on that based on blood work results.
SIDE EFFECTS

If a person is healthy and uses Testosterone Enanthate wise with breaks, normal doses and dont abuse other substance sides will be at minimal or even no sides for some.
In other situations there may be sides like: acne, gyno, blood pressure and others.
IS PCT NEEDED?
Yes, 100%. If you are not following a PCT (Post Cycle Therapy ) after a steroid cycle gains will be lost and recovery will take much longer. PCT is a must after each steroid cycle. TRT is different story and subject of another article.
WHERE TO BUY DOMESTIC TESTOSTERONE?
You can buy testosterone with domestic fast shipping via our website (domestic-steroids.com). Write us a ticket if you need a personal cycle plan or have other questions on usage.
Please log in to write Testosterone E 250 review.